How do you add Agents and Managers to Chatjy?
In the Chatjy App, there are two types of Agents:
1. Live Chat Agent- Agents can only intervene and respond to chats in the Chatjy App. They can also change user profiles on the Live Chat & History Page.
2. Managers- Managers can oversee everything and shoot WhatsApp Broadcasts and API campaigns.
As the owner, you can easily add multiple agents and assign roles to those agents in the Chatjy App.
This tutorial will teach you how to assign manager and agent roles in the Chatjy App.
Steps for Creating Agents
and Managers in the Chatjy App
Navigate to the Agents page in the Manage section.
Only the owner has the ability to add Managers and Agents to the AiSensy App.
Go to the Agents Page in the Manage Section once you have the owner's access.
Now, as shown in the image on the right, click 'Add Agents.'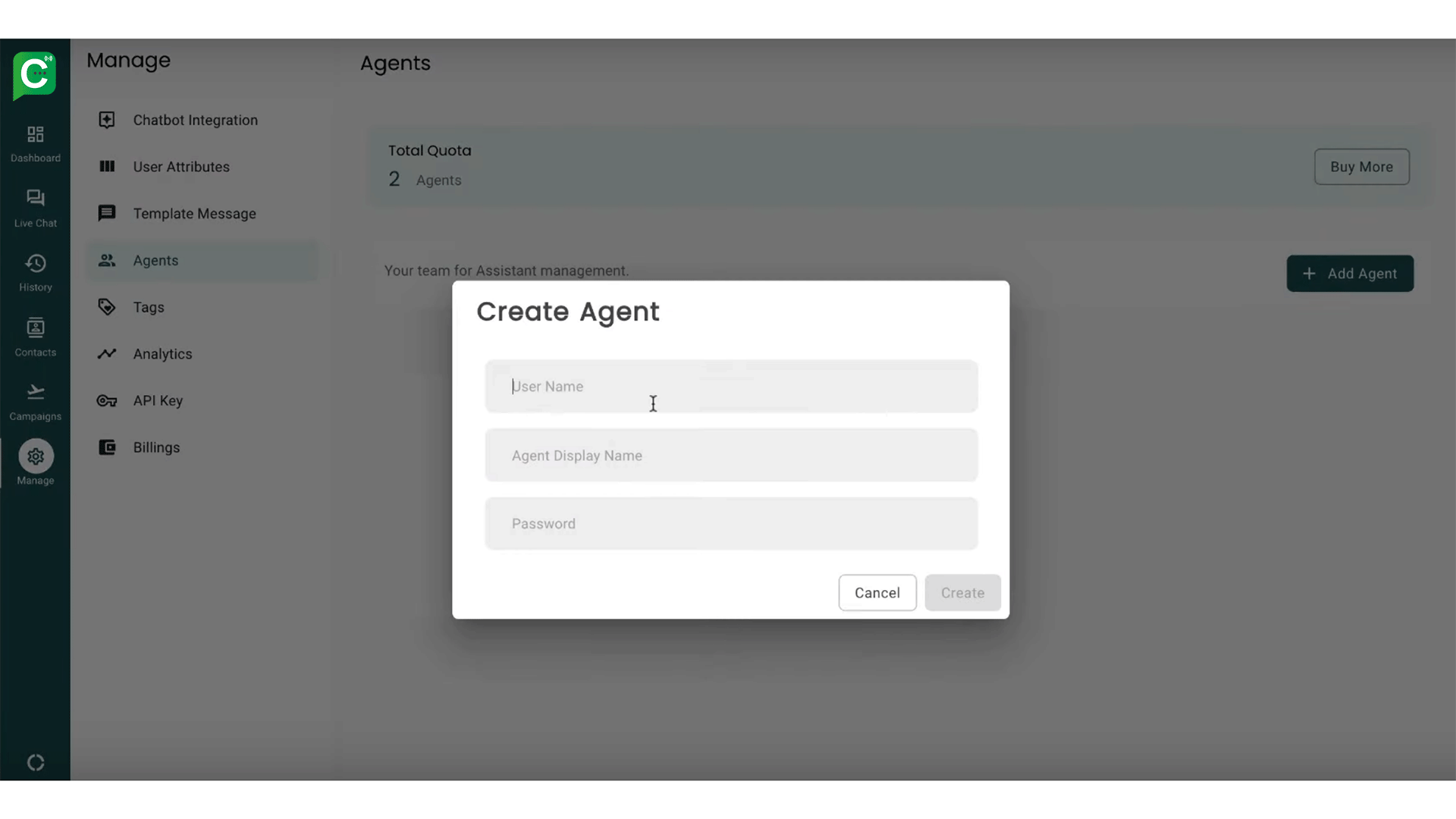 Fill in the Agent Information
Clicking this will bring up a pop-up box where you can enter the information for your agents.
These specifics are as follows:
1. User Name- This is the name under which the agent will log in to the Chatjy App. For example, Shivam411.
2. Display Name- The name of the agent that will appear in the Chatjy App is the Display Name.
3. Password- Enter a login password for your agent to use when accessing the Chatjy App.
After filling in the blanks, click 'Create.'
The final step is to assign Agents roles and responsibilities. In Chatjy App, you can assign either 'Agents' or 'Managers.'
Click the dropdown button shown in the image to the right to assign them roles.